Skimboard Wax is essential for most Skimboards. Unless your boards Eva coated. You'll need to wax the surface even if there are traction pads built-in.
If you don't Wax Your Skimboard, you'll slip straight off when you jump on your board. Impossible to skim, no fun and potentially dangerous to yourself and other beach users.
Skimboard Wax ensures the top of your board is grippy, and you don't slip off when you jump on it, and you'll remain gripped to your Skimboard for the duration of the ride.
Waxes suitable for skimboards come in a range of different grades 'stickiness so you can match the best wax for the temperature of water your skimming on.
The best grade Skimboard Wax for use on UK beaches and waterways is the cold to cool grades.
Base wax is also available which increases the stickiness of the wax. top By combining base waxes with a topcoat wax many different levels of grip can be achieved, good for skimmers who want the 'just right' grippy-ness on their boards.
Basecoat also enables wax to stay on for longer, allowing lengthier skimming sessions without the need for re-waxing.
The best Skimboard waxes include
Surf Wax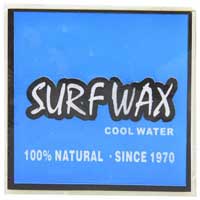 Surf Wax is a 100% natural surf wax that's been applied to surfboards since 1970. In recent years has found favour with skimboarders.
Mr Zog's Sex Wax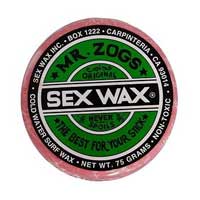 Mr Zog's Sex Wax was spawned in the early 1970s, a collaboration of a surfer and a chemist, maybe the most famous surf wax globally and ideal for Skimboards.
Mrs Palmers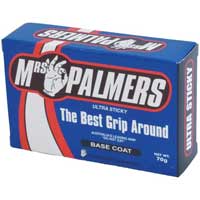 Mrs Palmer's wax was created in 1988 to provide long-lasting traction for all-day surfers and works great on Skimboards.