Epoxy Skimboards are premium decks coated in Epoxy Resin Laminate, a lightweight yet strong waterproof and heat resistant material.
Epoxy Resin Laminate is the ideal coating for Skimboards. It keeps water out and will stand up to the wear and tear of regular use.
Click Here For Epoxy Skimboards Prices & Availability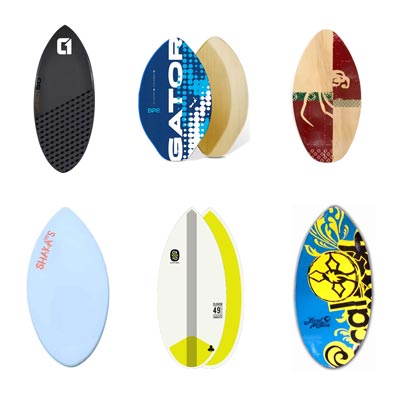 Epoxy Coated Skimboards include
Radbug 900
The Radbug 900 is an intermediate-advanced Skimboard that rides the shallows and waves.The Radbug 900 Skimboard has a polyurethane core coated in fibreglass and finished in epoxy glazing.
The nose and back have been built slim for control and turning. The deck includes rocker adjustment and sharp rails.
The Radbug is suitable for riders between 55-85kg
Liquid Shredder
Liquid Shredder offers fibreglass Skimboards with a sandwich construction matrix coated in epoxy resin.
Circle One Carbon Fibre Epoxy Skimboard
Circle One utilise cutting-edge carbon fibre technology with premium epoxy resin to create the ultimate light yet strong Skimboard.
The Skimboard is a favourite of several pros and many advanced Skimboarders with a low flex for better feedback and sharper turns and tricks.
Riders can travel exceptional distances, ride fast, ride waves and perform many tricks.
Epoxy Resin Laminate
6oz carbon fibre across the deck and rails
Porcher E-glass layered for excellent strength
Crosslink reinforcement
Hot coat finish
EPS high-density foam core
Full-length wood stringer
Sizes Available
50″ – For riders 65-80 kg
52″ – For riders 75-90 kg
54″ – For riders 80-100 kg
56″ – For riders 90-110kg+
BPS Gator
BPS Gator Skimboards are made from traditional plywood but include a waterproof Epoxy coating.
BPS Skimboards are flexible with good turning abilities and the option to perform tricks with a decent rocker nose that provides exceptional balance.
The deck is coated in Eva foam, so there's no need for wax.
Sizes include
30″ – For riders up to 80 pounds
35″ – For riders up to 150 pounds
40″ – For riders over 150 pounds
Shakas Skimboards
Shakas Skimboards are premium built for high-performance Skimboarders.
The deck's constructed from a high-density EPS core and fibreglass finished with premium epoxy resin.
A lightweight and stiff 52″ board suitable for skimming and wave riding.
Skim One Epoxy Skimboards
Skim One Epoxy Skimboards have an EPS core coated fibreglass and bamboo and finished with epoxy resin.
The construction offers slightly more flex than other Epoxy Skimboards, so it is more forgiving of mistakes. A good Skimboard for all levels of rider.
Local Motion Skimboards
Local Motion is available in a range of sizes from 35-45 inches to suit all levels of rider.
The Skimboards have a multilayered construction finished in high gloss epoxy resin.
Lucky Bums Skimboards
Lucky Bums Skimboards are constructed from epoxy-coated plywood. An excellent Skimboard for beginners to learn is a 39″ rocker shape that is easy to ride.