Gozone Skimboards are made in Poznań in Poland by an experienced team well versed in making boards for all watersports disciplines, including Skimboarding, Wakeskating and Flowboarding.
Gozone Skimboards feature
Symmetrical Decks
Gozome Skimboards are symmetrical with twin tips and rockers on both planes, rideable both ways excellent for skimming pops and tricks such as 'shove it's'.
HPL Laminate Base
The base is HPL laminate which is extra slippery (much more so than conventional wood), allowing you to skim further and smoother. The laminate is also very strong and resistant to scratching.
Anti Skid Grip
The deck is covered in anti-skid EVA heat-sealed foam. So you won't slip off the deck when hopping on, and the foam will never peel away.
Click Here For Gozone Skimboards Prices & Availability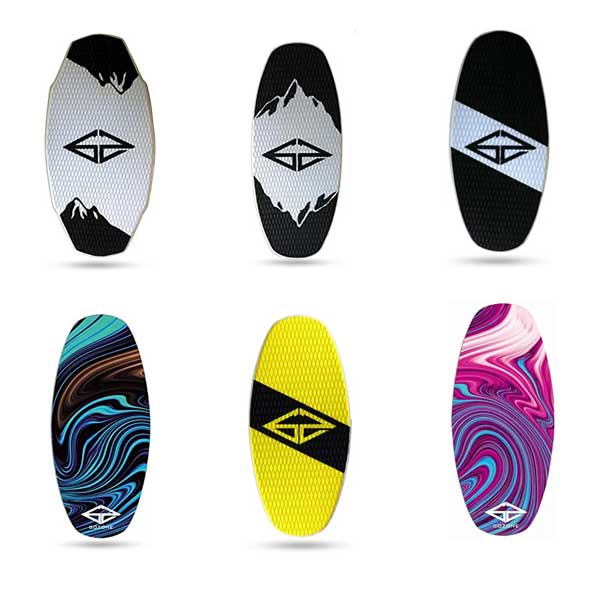 Gozone Skimboards Include
Gozone Tropic
The Gozone Tropic Skimboard is available in six different designs red, blue, pink, dark, fire and sunset.
102 x 25 cm or 89 x 41 cm (ideal for younger and lighter Skimboarders)
10mm Thick
Gozone K2
The Gozone K2 Skimboard is available in the colours black/yellow, blue/white, yellow/black, black, red and white.
Gozone Tornado
The Gozone Tornado Skimboard is available in black or white
Gozone Junior
The Gozone Junior Skimboard is available in black, blue, yellow,