Kids Skimboards are affordable, easy to use and allow kids to start Skimming as soon as they arrive at the beach.
Skimboarding is great for kids.
Cheap – All that's required is a skimboard, maybe some wax and some swim/beachwear
Easy to learn – Run in the shoreline, drop the board, hop on and ride.
Provides exercise – Skimboarding involves lots of running, excellent physical activity.
Safe – Skimming is performed in under 2 inches of water
Fun – Nothing beats the feeling of gliding across a film of water
Here is a range of Skimboards ideal for children of varying ages
Click Here For Kids Skimboards Prices & Availability
Apex Avac 31″
The Apex Avac Lightweight foam core skimboards wrapped in E-glass with a reinforced nose, tail and rails. The 31″ length is easy to skim with and ideal for children up to 100lbs.
Atom 35″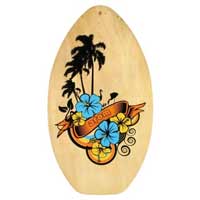 The 35″ Atom Skimboard is constructed from multi-layered plywood and features a colourful logo and motif.
Bodyglove Stella 37″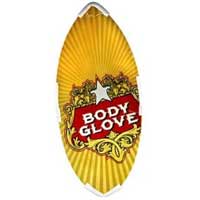 The smallest board in the Bodyglove range at a length of 37″. Made from wood and suitable for all children under 60 kg.
BPS Gator 30″
The BPS Gator 30″ features a square tail and EVA foam deck, so it doesn't require waxing. Suitable for children up to 80 lbs.
Brunotti 37″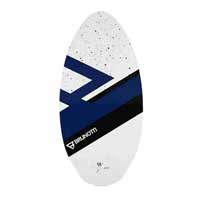 A Maplewood constructed square tail skimboard from Brunotti that's ideal for beginner children.
Circle One Wood Skimboard 30″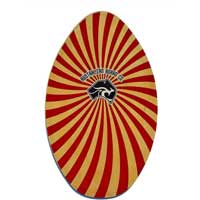 This Skimboard is a collaboration between Circle One and the Australian board company. Featuring a strong construction made from multi-layered marine plywood. Suitable for children up to 50kg
Liquid Shredder 35″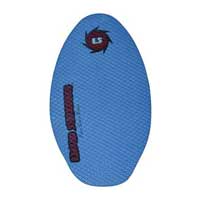 Liquid Shredder Skimboards are made from epoxy coated firwood and finished. The decks finished in anti-slip EVA grip foam.
Sandfish 35″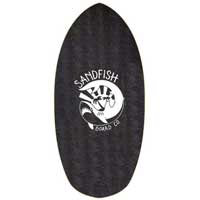 The Sandfish 35″ Skimboard is suitable for children beginning the port and will serve them well as their skills progress and they enter the intermediate levels. Features soft grip foam coating. Suitable for riders up to 125lbs.
Zap Lazer 35″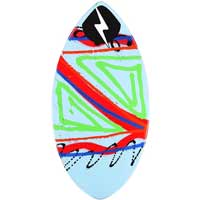 The Zap Lazer is a small pintail shaped Skimboard built for kids to learn to Skimboard with ease.